Who Bit Beyonce?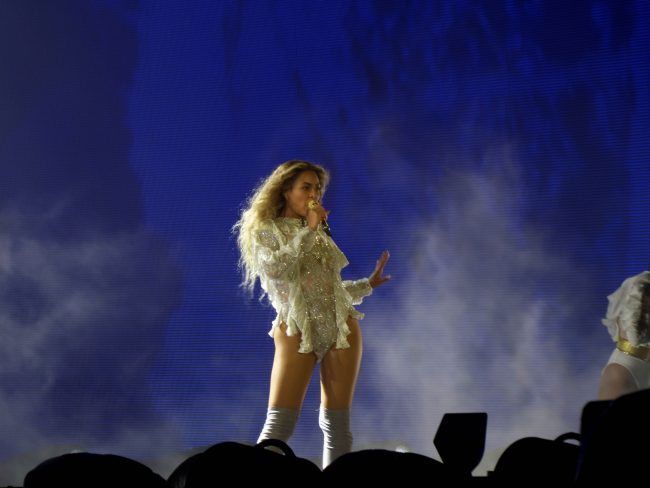 Beyoncé Knowles, famous actress, singer, and songwriter was attacked and bitten by an unnamed guest at an after party for her husband Jay-Z.
After the attack, instead of retaliating, Beyonce tried to calm down angry friends and family. Beyonce's very close friend, Tiffany Haddish, says that she told her not to worry about it and finish enjoying her night. Beyonce said she didn't want to press charges and refused to even speak on it, but luckily for us, Tiffany spilled the rest of the story to "Vulture Magazine" in an interview.
Originally, the unnamed actress was supposedly seen aggressively pushing up on Jay-Z, attacked Beyoncé and was continuously popping up during the party. After investigating this matter, a list of names of the celebrities who attended the party was generated. This list contained Sanaa Lathan, Sara Foster, James Franco, French Montana, Queen Latifah, Rihanna, G-Eazy, Jen Meyer, and Diddy.
Names were being narrowed down to the possible culprits. Rihanna and Queen Latifah was ruled out because of their known friendship with Beyonce. Ultimately, Foster and Lathan were the only two left. Foster played in CW's "90210" and most recently starred on VH1's "Barely Famous," while Lathan starred in "Love and Basketball", "Brown Sugar", and the "Best Man" movies. A few other names were thrown into the pot of possible culprits which included Jennifer Lawrence. "Vulture" happily cleared her name of this offense by giving her the alibi of being in New York at the time of this party.
So who bit the precious face of Beyoncé? The world may never know unless disclosed by Beyoncé or her friend Haddish, who seemed to be trying to keep the information on the "down-low." We can't close this case, but at least we have a solid lead. We await any other leads from anonymous tipsters.
Written By Elise Vaughans
Sources:
Vulture Investigate: Who Had the Audacity To Bite Beyonce: Hunter Hams
Featured and Top Image Courtesy of Ronald Woan's Flickr – Creative Commons
Source: Vulture Investigate : Who Had The Audacity To Bite Beyonce by Hunter Harris