United Airlines Vaccine Mandate Issues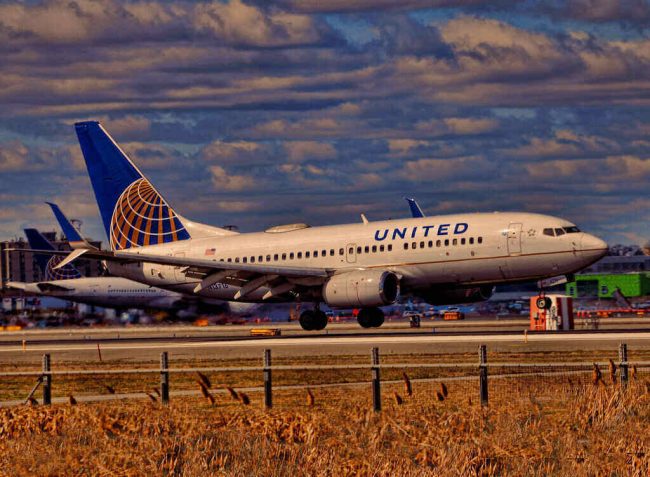 United Airlines was ordered by Texas U.S. District Judge Mark Pittman that the company was barred from putting their unvaccinated employees on leave if they apply for a religious or medical exemption from its rigorous vaccine mandate. On Tuesday, the judge signed off on this order to protect 3 percent of the 67,000 United workers in America from becoming "at risk of going on an indefinite unpaid leave or being forced to get vaccinated, despite their religious beliefs or medical restrictions," says ABC News.
Approximately 2,000 employees would be "placed on indefinite unpaid leave but retain their seniority rights if they returned to the company at an unspecified time in the future." The idea of being restricted in this way is what prompted six United employees, including two pilots and one flight attendant, to file a federal lawsuit last month.
Judge Pittman also granted a restraining order for those United Airlines workers that will last until Oct. 26, 2021. In a statement taken from his order, Pittmann argued:
The court is not ruling on the honors of the defendants' claims on these points currently. Rather, the court wants to simply avoid the risk of irreversible damage to the defendants and to maintain order while the court holds an evidentiary hearing.
United Airlines recently released a statement defending their mandate, pointing out the vaccine's success and its popularity with U.S. workers. "For the employees who were approved for an accommodation, we're working to add more options that reduce the risk to their health and safety," says United, "including new testing regimens, temporary job reassignments, and masking protocols."
American Airlines (AAL) and Southwest (LUV), two competitors of United Airlines, are also receiving pushback for their vaccine mandates. However, both airlines say they will continue pushing for their mandates because they believe federal law holds more weight than state legislation.
Written by Ogechi Onyewuchi
Edited by Cathy Milne-Ware
Sources:
CNN: United vaccine mandate on hold for employees seeking medical or religious exemptions; by Chris Isadore
ABC News: Judge bars United from putting unvaccinated workers on leave
Featured Image and Top Image Courtesy of Valentin Campos's Flickr Page- Creative Commons License
Inline Image Courtesy of Margalit Francus's Flickr Page- Creative Commons License