The Fall of Facebook
Facebook a huge social media platform could be reaching its downfall. The parent company of the platform — Meta — recently went down in revenue by 0.88 percent. In relation to this, the company stated that they would decrease spending and hiring, to make up for the loss. The question is can the company actually recover from this, or will this be the beginning of the end?
Furthermore, competitors of Meta, such as TikTok, have been on the rise. Forbes reports that TikTok was able to gain billion-plus users, as the app gains more popularity with the gain of users. The main problem is that Facebook fails to keep the younger generation interested. For Instance, TikTok has a variety of topics and subjects that could interest people across different age ranges.
The target audience is mainly adults, not many teens are interested in downloading the app because it's hard to find things that apply to them. In addition to trying to draw in the younger audience, the company added a watch filter that allows you to scroll and interact with videos. Meta, which is the parent company of both Facebook and Instagram, also added this TikTok-like feature and titled its reels. This could take away both media's creativity and originality as a platform. Evidently, this could cause their user's to start using the competitors' apps more since they have similar features. Last year, Facebook lost 500,000 users.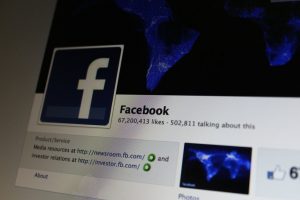 Again, with the loss of revenue and users, Facebook could be reaching its downfall. A big downfall in the social media's parent company, Meta is due to Apple's new privacy rules.
The rules that iPhone makers put in place served the purpose of protecting their users' data. As a result of this violation by Meta, the company lost half its stock price. Consequently, If the user's privacy of data is not protected, it could cause their information to be breached. If not fixed that breach could have resulted in a total loss for the company. Of course, a breach cause the competition to get a heads up.
The reason Facebook is losing so much value in stocks is that it fails to keep its user engaged. Unfortunately, with other media on the rise means that this might it mean that era of Facebook is over. Even so, compared to other media such as TikTok, Twitter, and Instagram, Facebook seems to be outdated. The founder of Facebook, Mark Zuckerberg noted that short videos on platforms like YouTube, tend to be popular amongst users. The company later launched its own app Lasso competition, which due to failure to compete, with other apps was shut down and pulled from the app store in July of 2020.
It seems that in each effort Facebook uses to gain users it fails in one aspect or another. Even so, with the loss of users and revenue from Its parent company, this could be the end for the company. The app had slowed its amount of downloads in slowed its downloads in both the United States and Europe. In addition to this, most of Facebook's users are mid twenty's and early thirties and fail to keep in tune with the younger audience and that's something their competition is successful.
Importantly,  the more the apps fail to compete with the other apps the more popular users it loses. This is the downfall era of Facebook and it struggles to keep the user engaged as their younger and older audiences graduate to apps with much more variety and that protect their privacy. As the competition finds new ways to be inventive and creative, Facebook struggles to find its own creativity.
Written by Alexandria Figures
Edited by Sheena Robertson
Sources:
Daily Beast: Facebook Suffers First Quarterly Revenue Decline in a Decade; by Emily Hernandez
Forbes: Facebook loses. Daily Active Users, For The, Time-Here's Where They're Going; By Robert Hart
Business Insider: Facebook wants to bring back young adults on its platform but they say there's nothing much it can do to win them; by Karuna Sharma
Top and Featured Image Courtesy of Book Catalog's Flickr Page – Creative Common License
Inset Image Courtesy of Christopher's Flickr Page – Creative Common License