Sylvester Stallones Surprising Divorce
Sylvester "Sly" Stallone and his wife are calling it quits after 25 years of marriage and are filing for divorce. Jennifer Flavin (his wife) believes sly is hiding marital assets. She wants her last name back, in addition, to putting the brakes on the actor moving assets from the marital pot.
Stallone covered up a special tattoo of his wife with his most famous character's name "Rocky." He originally got the meaningful tattoo two days after his wife's birthday. When asked for the reasoning behind the coverup, he stated he intend to refresh the tattoo, but the results were unsatisfactory and unfixable. The news came out after he was seen at a tattoo shop in Oklahoma City.
Flavin is requesting the courts to consider the assets they accumulated during their marriage to be "equitable distributed" between them. She would also like to receive more money than Stallone does from the estate.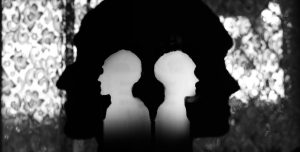 The couple got a divorce after 25 years of marriage at the age of 76 and 56 years old. Flavin couldn't take being married to him anymore and decided that things are better this way.
She is waiting on Stallone to sign the divorce papers that were filed this year in August of 2022. Flavin is an American entrepreneur who runs several successful businesses across the nation.
Currently, she is the co-owner of a beauty and cosmetic company called Serious Skin Care. The company is known for selling its product via the home shopping network. Stallone is an American actor, screenwriter, and filmmaker.
At first, he struggled to become an actor later in Hollywood. In 1974 he won his first critical acclaim acting role as Stanley Rosiello in "The Lords of Flatbush."
Stallone has had 3 wives. He has three beautiful daughters with his current wife. The actor has two sons from his first marriage; one of who passed away at the age of 36 in the year of 2012.
Written by Kenzayla Harris
Edited Sheena Robertson
Source:
TMZ: Sylvester Stallone's Wife Jennifer Flavin Files for Divorce After 25 Years
 SC: WhySylvester Stallone, Jennifer Flavin Divorced: Breakup, Split Reason;by JASON PHAM
Top and Featured Image Courtesy of Antonio Castagna's Flickr Page – Creative Commons License
Inset Image Courtesy of Georgie Dee's Flickr Page – Creative Commons License