Sony's 'Uncharted' Movie Calls for New Casting
Fans of the cult-classic video game "Uncharted" can now rejoice, for the long-awaited Sony adaptation is coming to theaters in February 2022, with a star-studded cast including the likes of Mark Wahlberg and Tom Holland. Many have offered positive reviews towards the movie's newest trailer. Sony has been working on this movie for the past decade, with a slew of different writers, directors, and actors joining and leaving the project over the years. However, this has caused some controversy as a few fans are worried that the casting has changed too drastically.
"Uncharted" is based on the fictional story of Nathan Drake, a treasure hunter that travels the world in search of answers to ancient mysteries. Director Ruben Fleischer, who has also worked on "Zombieland" and "Venom," informed the gaming studio Naughty Dog that "the movie is being made for hardware fans of the game and newcomers who aren't familiar with the series."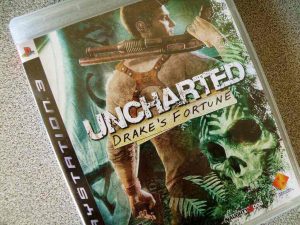 In light of this new need to attract both video game lovers and outsiders of the franchise, Sony has been looking at popular actors like Chris Pratt and Mark Wahlberg for the role of Nathan Drake since plans for the movie were first drafted in 2008. However, many fans were continually discouraged by the routine changes in casting and decided to take matters into their own hands.
A group of dedicated fans tried their hand at making a fan-flick in 2018 with Castle actor Nathan Dillion as the lead. The campaign for this version of "Uncharted" came about in 2009 when fans of Dillion started noticing his uncanny resemblance to Drake in both appearance and personality. Though the small film boasted a cast with Avatar's Stephen Lang as Victor "Sully" Sullivan (Nathan Drake's mentor in "Uncharted") and direction from Allan Ungar, it did not receive much attention.
Now, Sony has moved on and cast Tom Holland as young Drake in their new adaptation. Though he was never directly linked to "Uncharted," critics assume that Nathan Fillion was also in the running for the lead role in the beginning. He might have been picked over Holland if the movie hadn't taken so long to come to the big screen, according to Screen Rant News. The news company, known for reviewing the film industry, commented that Sony's need for an A-lister for Drake's character might have influenced their decisions.
Regardless, Fillion has wished the new movie well, saying that he's "pretty excited to see what they do with [the movie]. I love movies and those guys have never let us down; Tom Holland, come on, Mark Wahlberg. We're gonna have a great time."
Written by Ogechi Onyewuchi
Edited by Cathy Milne-Ware
Sources:
Game Spot Entertainment: "Tom Holland And Mark Wahlberg Tease The Uncharted Movie – 'The Adventure Of A Lifetime'" Courtesy of Eddie Makuch
Screen Rant News: "Why Nathan Fillion Was Never Cast As Drake In Uncharted" Courtesy of Kevin Erdmann
Featured Image Courtesy of K Putt's Flickr Page- Creative Commons License
Inline Image Courtesy of Dennis Sylvester Hurd's Flickr Page- Public Domain License