El Chapo Guzman Sentenced to Life in Prison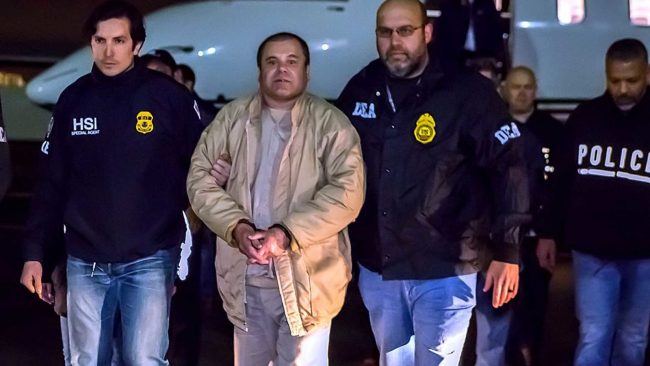 El Chapo Guzman was sentenced to life in prison on Wednesday, July 17, 2019,  after an 11-week trial in Brooklyn, New York. Guzman was convicted in February for smuggling cocaine, marijuana, heroin, and methamphetamines into the United States from Mexico. Cartel Silanoa is one of the biggest cartels in Mexico.
El Chapo complained that he was not treated fairly while he was in solitary confinement. Guzman has been caught three times by law enforcement and finally charged with 10 counts for crimse that he has committed for over 20 years. A maximum security prison in Florence, Colorado is where El Chapo is expected to be held, ensuring that he does not escape from prison as he has done before. U.S. District Judge Brian Coger sentenced Joaquin Guzman to life plus 30 years, which is a mandatory sentence according to a hearing in federal court in Brooklyn.
El Chapo's lawyers have said that the jurors have not followed court rules by reading news reports in court. The Sinaloa Drug Cartel continues to be the largest drug cartel that supplies the U.S. with drugs, according to the Drug Enforcement Association. . According to Guzman, being in solitary confinement was "mental torture 24 hours a day."
Written by Rafael Rico
Edited by Jeanette Smith 
Sources:
Sky News: Mexican Drug Lord Joaquin Guzman sentenced to life in prison
Canadian Broadcast Corporation: Drug Kingpin Joaquin Guzman gets life sentence, says jail has been 'mental torture'
Huffington Canada: Mexican Drug Lord 'El Chapo' Sentenced to Life in Prison"
Top Image Courtesy of Jose Carneiro's Flickr Page – Creative Commons License