China Orders Increased Coal Mining to Counter Electricity Crisis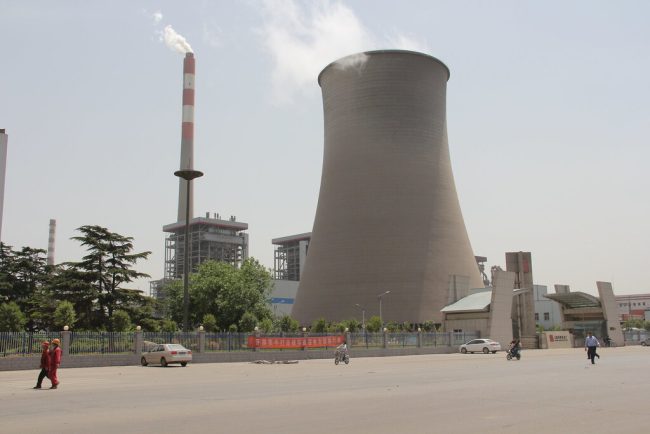 China's electricity crisis alarmed authorities and panicked businesses. Households had no power for days, workers had to take stairs instead of elevators, and manufacturers cut production drastically during the lead-up to Christmas.
On Friday, the state council said it would allow power prices to go up to 20 percent, higher than the current 10 percent limit.
Beijing also ordered coal miners to dramatically expand production, raising doubts about China's commitment to shift to green energy by 2030. However, analysts said climate change policies are not to blame for the shortages.
Cause of the Shortage
China occasionally experiences power shortages resulting from the conflict between government-controlled electricity and market-oriented rates.
The administration carried out a new system to control the electricity prices across the country on January 1, 2020, to prevent wild price fluctuations. The National Development and Reform Commission (NDRC) requires that provincial authorities lower the prices from a fixed starting point by 15 percent or increase it by ten percent.
The range could be adjusted, depending on market conditions, which is in charge of the national electricity mechanism, said that the range could be changed, depending on market conditions. Generally, even if the demand goes up coupled with other factors, not more than 10 percent should be the typical increase.
Safety Concerns
About 70 percent of China's electricity is powered by coal, but there is a lack of fuel investment. Beijing is slowly closing coal mines and power plants for safety reasons, but there is recent disruption. Inner Mongolia, Shaanxi, and Shanxi provinces are major sources of China's national and domestic supply.
Last year, there was a disruption in the supplies from inner Mongolia due to an anti-corruption campaign, while mines were closed to clear the sky for the Communist party's 100th anniversary.
This 2021, the Chinese government increased the punishment for miners who failed to comply with the safety guidelines. In addition, sanctions on Australian coal were imposed after Canberra investigated the origin of coronavirus. According to China's energy consultant, David Fishman, renewable energy must reach a sufficient scale to replace coal.
Impact on China
More than 20 provinces are affected, which could weigh on the country's GDP. Factories cut production, and the worst hit is the energy-intensive sectors like metal and cement production.
Factories worry about fulfilling year-end orders. But, the head of the EU Chamber of Commerce in Southern China said that if the situation gets out of control, customers will find other suppliers in different areas of China. In addition, the rationing affected some residents making authorities nervous about potential social unrest as winter approaches.
Chinese Government Solutions
The Chinese government imposed a state-owned energy company to secure supplies for the winter. Additionally, China's banking and insurance regulators called on financial institutions to increase risk tolerance for loans to coal plants.
The country also attempts to increase imports that might threaten the green goal. Subsequently, the state council meeting on Friday emphasized the need to support the polluting industries to ensure that households in northern China are kept warm through the cold months.
Outlook for China's Power Supply
According to some analysts, the power rationing might continue until next spring, despite China's solution to import supplies and increase domestic production. They also expect coal prices to stay elevated for the next six months, while power consumption will remain limited for energy-intensive sectors like construction, chemical and construction materials, metal smelting, and non-ferrous metals.
China began improving its thermal coal supplies by importing and increasing production since August, but the progress is slow. S&P analysts say that the Chinese government is more inclined to apply higher energy costs to end-users during these difficult times if it means taking the pressure off of grid companies and power producers.
The NDRC said in late September that it is allowing electricity rates to reflect supply and demand.
Written by Janet Grace Ortigas
Edited by Cathy Milne-Ware
Sources:
Financial Times: China's energy crisis: what caused the crunch? By Primrose Riordan
South China Morning Post: China's power crisis: why is it happening, how bad is it, and what if it continues into the freezing winter months? By Amanda Lee
Featured and Top Image Courtesy of V.T. Polywoda's Flickr Page – Creative Commons License
Inset Image Courtesy of Azchael's Flickr Page – Creative Commons License