Blue Lights Deter Intravenous Drug Users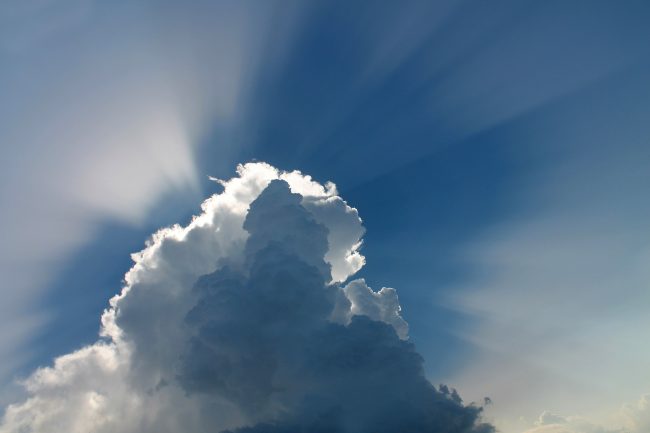 Some stores have installed blue lights in their bathrooms to deter drug use.
The blue light makes it difficult for intravenous drug users to see their veins. This idea has been available for some time; however, it is getting a fresh look due to the opioid epidemic across the nation.
"The hardest-core opiate user still wants to be accurate. They want to make sure the needle goes in the right spot," according to Read Hayes, who is a University of Florida researcher and director of the Loss Prevention Research Council. The Council is a retail industry-supported group looking into the effectiveness of the blue lights. The purpose of the blue light is to disrupt the process of the drug user, so they will go somewhere else to shoot up.
Turkey Hill Mini Markets is a 260-store chain based in Lancaster, it is one of two convenience stores and a supermarket chain that is field-testing the blue lightbulbs. Hayes' group works together to find methods to combat theft and violent crime in stores. He said that the lightbulb study is in the infant stage, but initial feedback from the stores has been positive thus far.
Earlier studies questioned the effectiveness of the blue lightbulbs, because people who use opioids have told researchers that they would not be deterred by the blue lightbulbs, if it meant they could avoid withdrawals. There are many health experts that oppose the blue lights believing they will make people more likely to hurt themselves. Also, for people who are accustomed to intravenous drug use, they can find ways around the lights.
Someone experiencing withdrawals and obtains intravenous drugs, such as Heroin, will want to inject the drug as soon as possible, and they will not care if the environment is optimal, according to Brett Wolfson-Stofko with the National Development & Research Institutes. He has studied intravenous drug use in public bathrooms.
Store owners believe something needs to be done.
In Wilkes-Barre, Luzerne County, where Turkey Hill Mini Markets have installed blue lightbulbs, Coroner William Lisman said people have died from overdoses in the public restrooms of big-box stores, restaurants, and other retailers.
It can very easily go unnoticed until somebody else wants to use that restroom. Other patrons realize they can't get in, the manager opens up and we find people deceased.
In some Turkey Hill locations, employees often find used needles or people slumped over from an overdose, according to the chain's asset protection manager Matt Dorgan.
Turkey Hill put in place a broader set of security measures than the blue lights that included brighter exterior lighting and new window signage that makes the exterior more visible from the inside. They have also supplied more security training for employees.
After six months, the stores that have installed the new security measures have reported they are hardly finding anything anymore and not a single overdose.
There are some health experts that encourage other interventions that do not include the blue lightbulbs. Alternative interventions include, installing needle disposal containers to protect employees, the public, and intravenous drug users. Stores have also installed stall doors that swing out to make it easier to get to someone who needs medical attention.
Retailers are not the only ones experimenting with blue lights. The city of Philadelphia has started to distribute kits to residents. These kits include a blue lightbulb for the front porch, no trespassing signs, a needle disposal box, a tool to safely pick up syringes, and contact information for social services.
Philadelphia has experienced a surge of more than 30 percent in deaths caused by overdose. Last year, there were 1,200 overdose deaths. The city has sent out 100 kits since January 2018.
By Jeanette Smith
Source:
ABC News: Retailers experiment with blue lights to deter drug use
Image Courtesy of tatlin's Pixabay Page – Creative Commons License