Best Vegetable to Grow in Fall 2022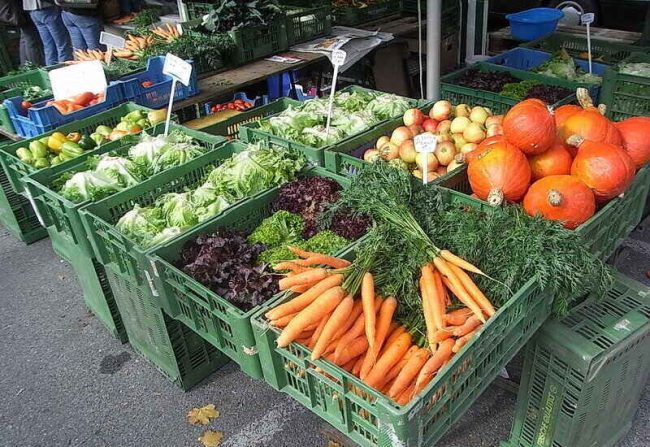 If you are looking to put a smile on your family's face this season now, is your chance to start growing your vegetables. Start now while the leaves turn color while the weather is decent depending on where you plant the vegetable. If it is very hot the plant might die so in order to make your garden fully grown before winter starts you should start growing them around July 28 to August 1 depending on what city you are in.
Beets are the easiest vegetable to grow
The vegetable Beets are the best growing seed but you don't want to mess up the root once it begins to grow. Even though beets can grow in summer they have a sour and tender smell but they can get soggy quickly so the best choice is to grow them at the end of summer. Beets take a couple of weeks to freeze but Bok choy can grow as fast as 40 days and it can harvest the head in the springtime.
Carrots are a fast-growing vegetable
Thumbelina and Paris carrot market can mature in about 50 days and another way to grow carrots faster is to put them in a long 6-inch container and then you can plant them early in the fall. Carrots are not the quickest growers but some of the smaller varieties can.
Greens bean it's two types of growth 
There are two different types of green beans that are fostered by the gardens. Pole beans need a very long season to let the vines reach a good height before they start becoming actual beans. In the meantime, it will take 45 days to produce the beans to good crops, and make sure the beans do not nasty anything that makes them taste different toss over a cover to keep the temperature.
It's difficult to plant cabbages with light frost
Most of the cabbages are difficult to handle with a light frost and with protection you can harvest them well into winter about 90-120 days to fully be cabbage, but they won't be fully grown but they will be fresh to use in the winter and fall is a good time to grow cabbage.
Broccoli can handle frost and tender 
The vegetable Broccoli can tolerate frost and tender. Broccoli and seedlings are not as hard as they are in the early spring but the frost can kill them. Since the flowers are flower buds, they will open slower and in cool weather giving you time to harvest them.
Fall is a great time to grow cauliflowers
Fall is a better time of the season to grow cauliflower which kind of is better in spring, but the cool part about it is the weather keeps the heads tight and tender. Cauliflower growth takes time to mature or depending on the varietal. So the best choice is you'll want to plant yours in time for a mid-fall harvest.
Kale the fastest and easiest plant.
Kale is the easiest plant to crop in the mid-fall the seeds can generate warm or cool temperatures so you don't have to worry about them bolting and the advantage of growing kale in fall is that the leaves will start to have a great texture and the flavor will be sweetened and deepened.
Lettuce is a plant that can grow anytime 
You can plant vegetable lettuce anytime in the season. It takes 50 days for them to grow but for some of them, it might take a while. However, it can grow slowly in the spring due to the weather and shorter days. Lettuce has shallow roots. 
Peas will take 50 days to grow.
Peas can or will be ready to harvest within 50 to 60 days. Plant them in mid-late August and the peas will generate more in warm weather but they will also need more water and protection from the hot shining sun while they are young and still growing.
Written by Christopher Luckett
Source
The Spruce make you beat home: 14 fall Vegetables to grow in Your garden By Marie Iannotti  sept/14/2022
Top and feature image
First inset image courtesy of UGA CAES/Extension Flickr Page creative commons license
Second inset image of courtesy of liz west Flickr Page creative commons license