Alexei Navalny Initiates Prison Hunger Strike
Alexei Navalny, Vladimir Putin's most direct opponent, started a hunger strike at a Pokrov penitentiary. On Wednesday, March 31, 2021, he complained of medical, mental, and physical mistreatment, which has caused his existing back pain to progress to both legs, causing more pain and numbness.
Navalny was sentenced in Feb. 2021 to two and half years for probation violation, stemming from a 2014 embezzlement conviction. Previously, he spent five months in Germany, where he claims the Kremlin poisoned him with nerve gas.  Russia denies this allegation.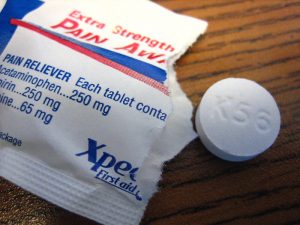 His complaints consist of not receiving the correct medicine and refusing to allow visits from his doctors. His doctor had seen him before coming to the prison and had prescribed medicine for the pain.  He stated that the prison was not handling treatment of his back pain properly.
A little more than a week ago, Russia's Federal Penitentiary Service declared Navalny's condition "stable and satisfactory." Today, he has complained of a cough and a temperature while in the midst of an outbreak of tuberculosis in the prison.
In Feb. 2021, Navalny stated that though he has not seen any violence in the prison, they use controlling tactics such as having a guard constantly waking him up each night, depriving him of sleep, and filming it to show he is still there. He calls this a form of torture.
Putin has been advised to comply with the European Convention on Human Rights regarding Navalny's health concerns and his civil rights.
Because of his deteriorating physical condition, he felt he had no other choice but to strike.  Maybe then, they would allow an outside doctor to see him. He stated that this is "in compliance with the law," and he will go without eating until his doctor sees him.
Written by Brenda Robinson
Edited by Cathy Milne-Ware
Sources:
AP: Russia's Navalny On Hunger Strike In Prison
Reuters: Jailed Kremlin Critic Alexei Navalny Says He Has Cough and Temperature Amid TB Outbreak
Top and Featured Image Courtesy of Molly Haggerty's Flickr Page – Creative Commons License
Inset Image Courtesy of amanda's Flickr Page – Creative Commons License